Elsa has always been a hit with my daughter. I wanted to try making Elsa paper doll from long and came across this amazing template for the same on Disney Family.
So, let's see how you can make this Frozen Elsa Paper Doll – Step by Step.
So, what do we need.
You need to first print out the paper doll template. You can get the template here.
You need a pair of scissors and glue. You can even use a blue tulle (glitter or normal) to add is as a cape.
Let's get started.
I starting by printing out my template.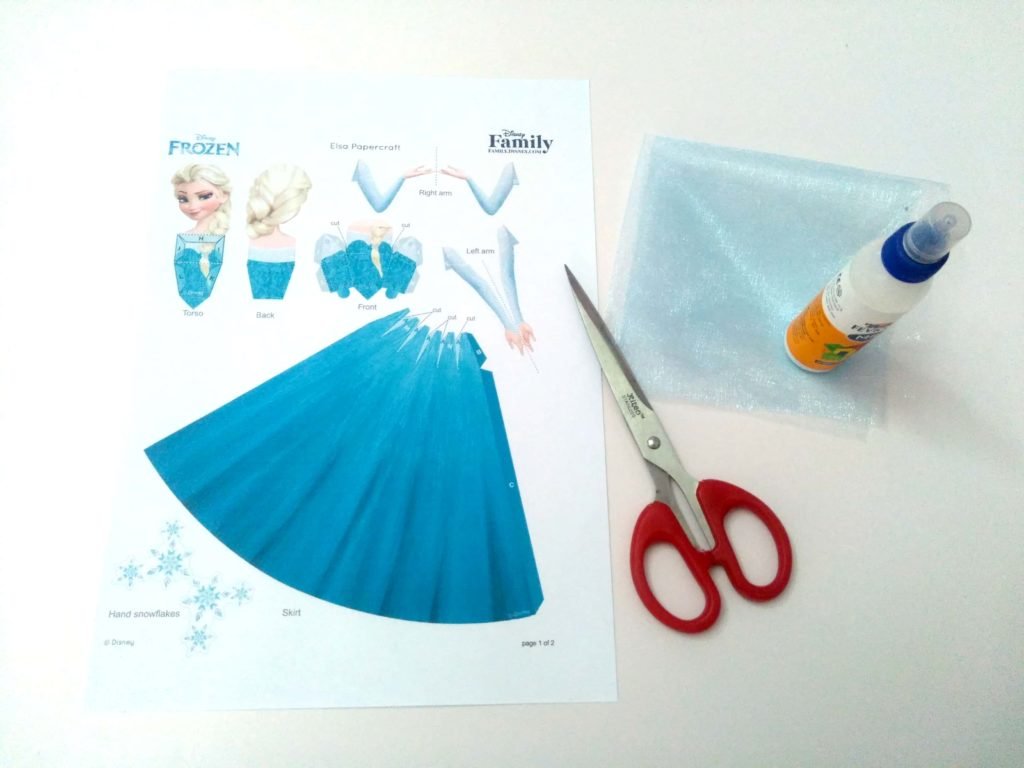 First start by cutting out the snowflakes from template.
Fold it in half, glue it and keep it aside.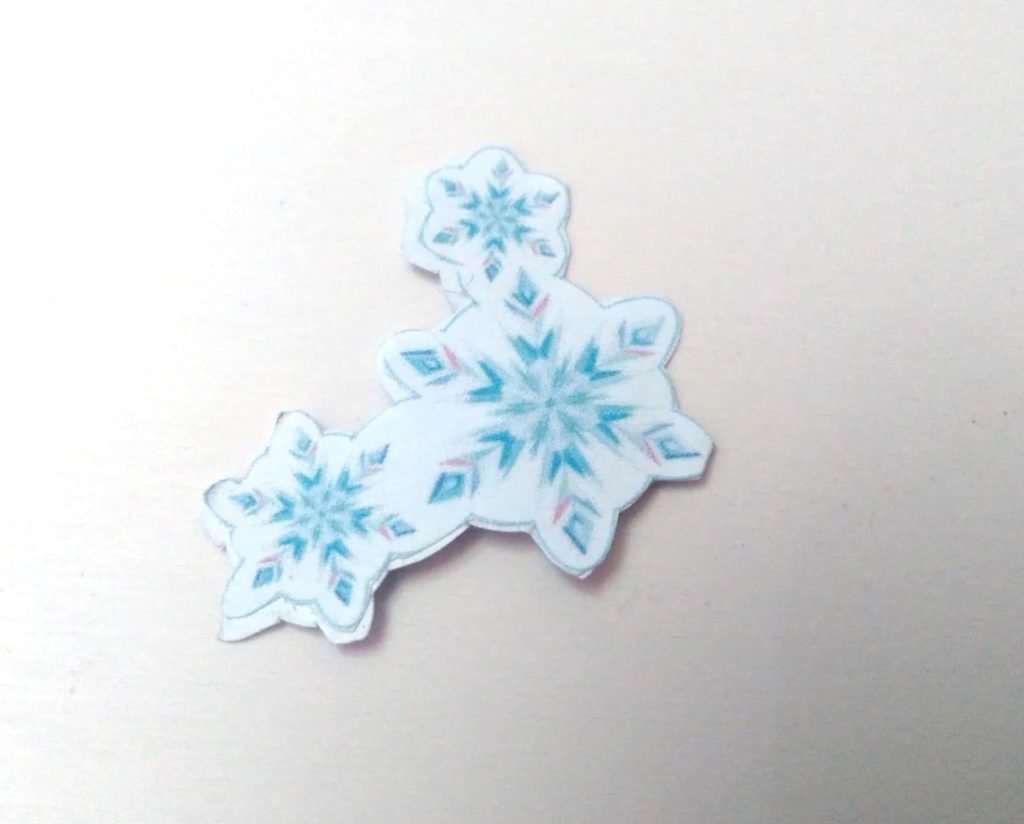 We next cut out the parts from the printed template.
We will next start with the skirt as it looks a little easy. Each of the parts have Alphabets on it that can be used as references when gluing. We first fold the dotted lines of the Tabs A, B and C.
Glue each of the A tab behind the skirt piece to create pleats. Next roll it and glue the tabs C and B. You can have the skirt that is in the shape of a cone.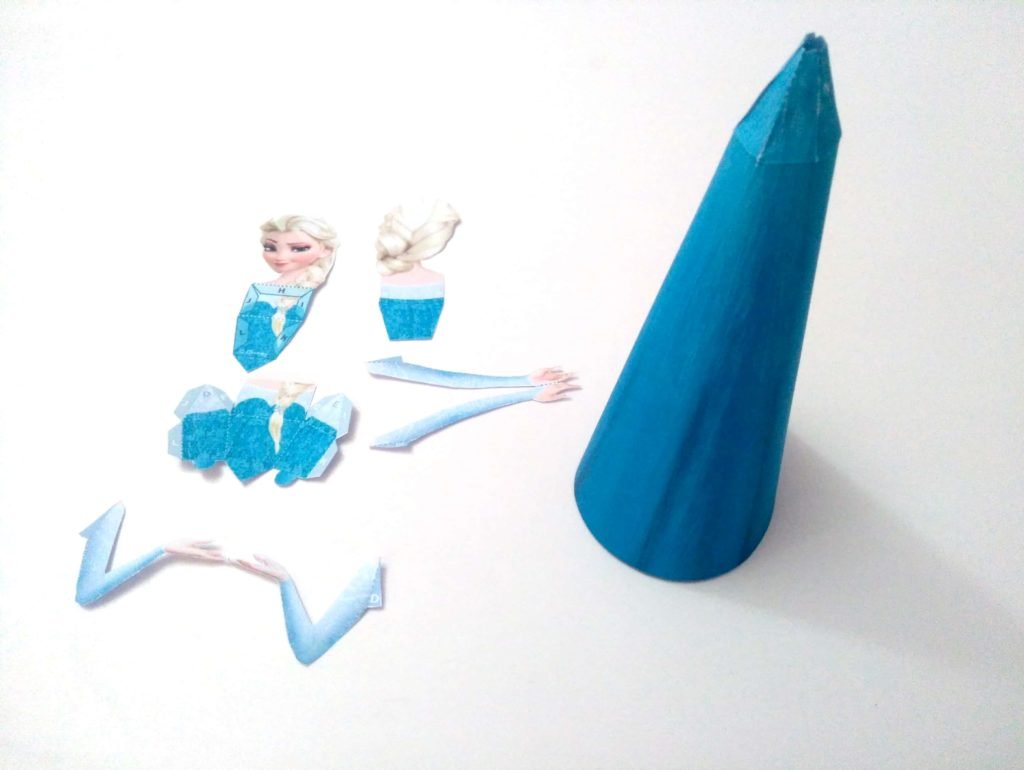 We next start with the body. Take the torso and the chest piece first.
Fold along the dotted lines of the chest piece.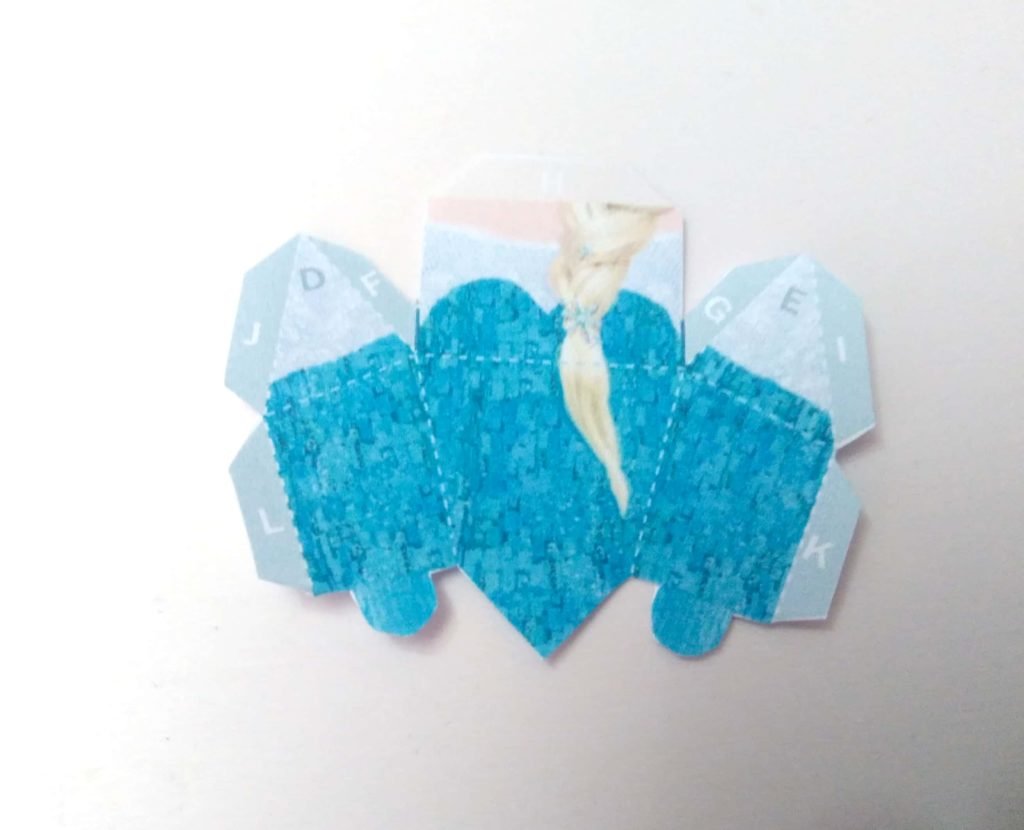 Taking the Alphabets as the clues, we start gluing the tabs on the chest piece to the torso.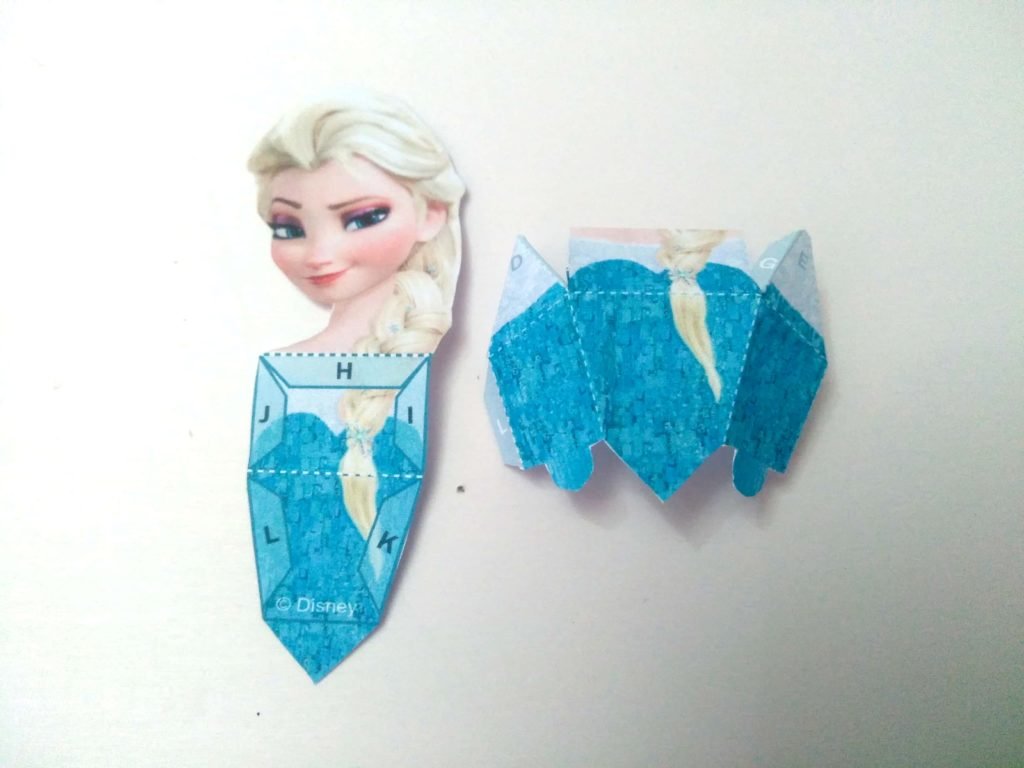 Start with "H". Make sure you line up the shoulders properly.
Then glue the tabs "J" and "I". This is how it would look. Once done glue the "L" and "K" tabs too.
Take the back printed cut out from the template and glue it on the back side. Next, fold the hands into half and glue the "D" tab to the D and E tab to the E. (You can find these on the left and right hand side of the torso we made).
Glue the body to the skirt and then glue on the snow flake.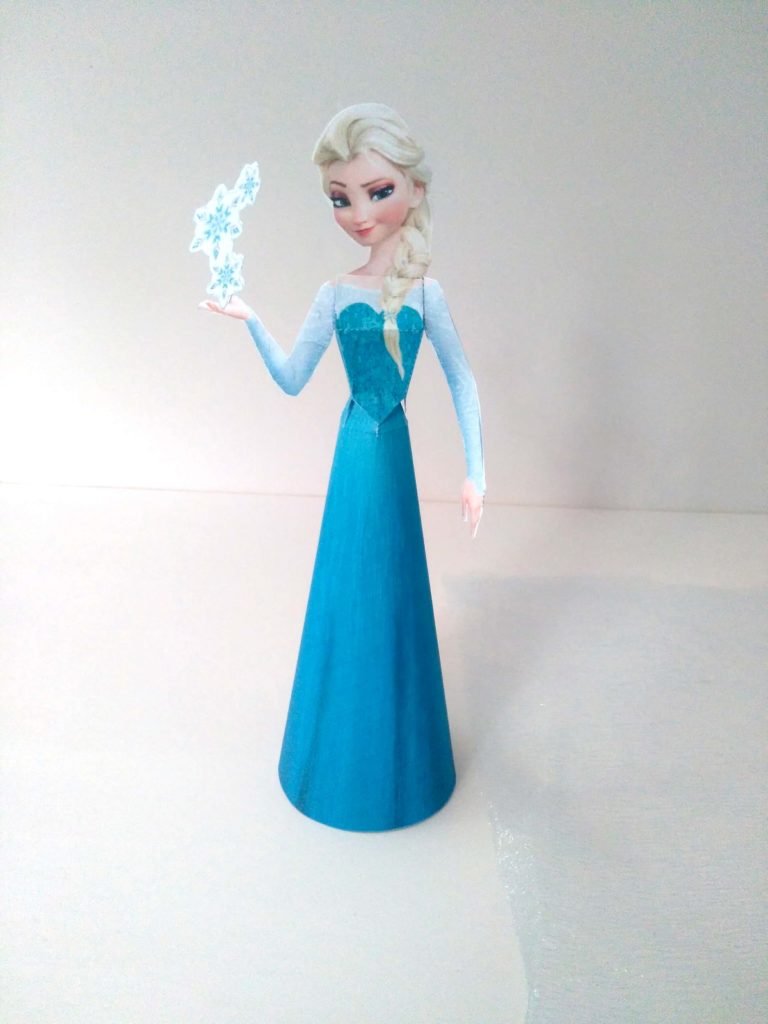 This is how the completed Elsa Paper Doll would look.
I have added a cape that i cut out from a blue colored tutu cloth. I have cut it in the shape of a balloon and then plated it and taped it at the back.
This is our completed Frozen Elsa Paper Doll, all thanks to Disney Family.