Disney family never fails to surprise me with its paper craft templates. My daughter being crazy about Disney fairies and princesses, we often try making some crafts inspired by them.
We made this cute and amazing Tinkerbell Wand the other day. The template also includes the stick but i choose to use a wooden dowel instead.
So, lets see how we made it in pictures so that it gets easy for you when you try.
We started by printing out the template first. Apart from the template you would need a glue stick, a wooden dowel or a pencil wrapped with floral tape, ribbons for decoration.
Take the template that has the tabs and fold the tabs backward. Also fold along the dotted lines.
Now take the other part of the template and stick it over the folded tabs.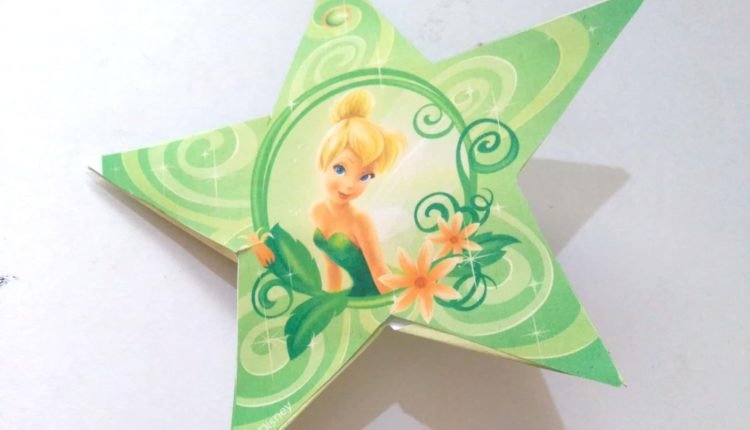 Once you glue it on, add few ribbons to the stick and glue it inside the star shaped wand. You can even add some glitter or beads over it to make it look even more attractive.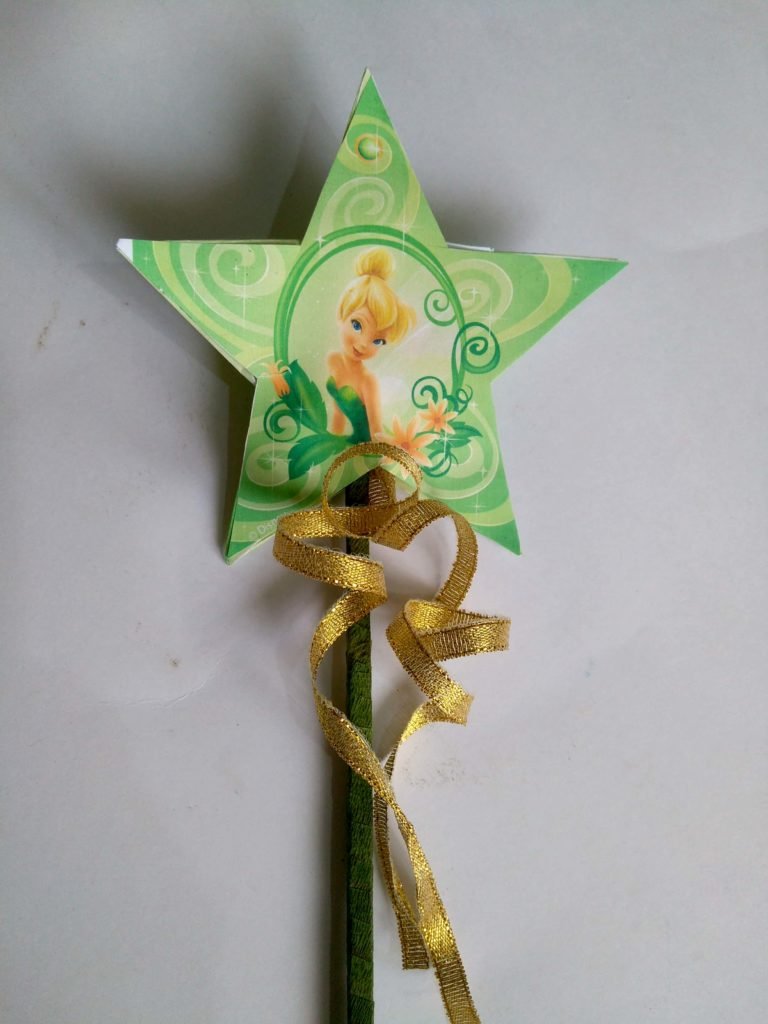 We now have our wand ready!
You can download the complete template here.
PS: Make sure the cutting is always done by an adult. Happy Crafting!